Find paid opportunities working on sustainability-related projects at UBC Vancouver through the 2022-23 Winter Session of the Work Learn program.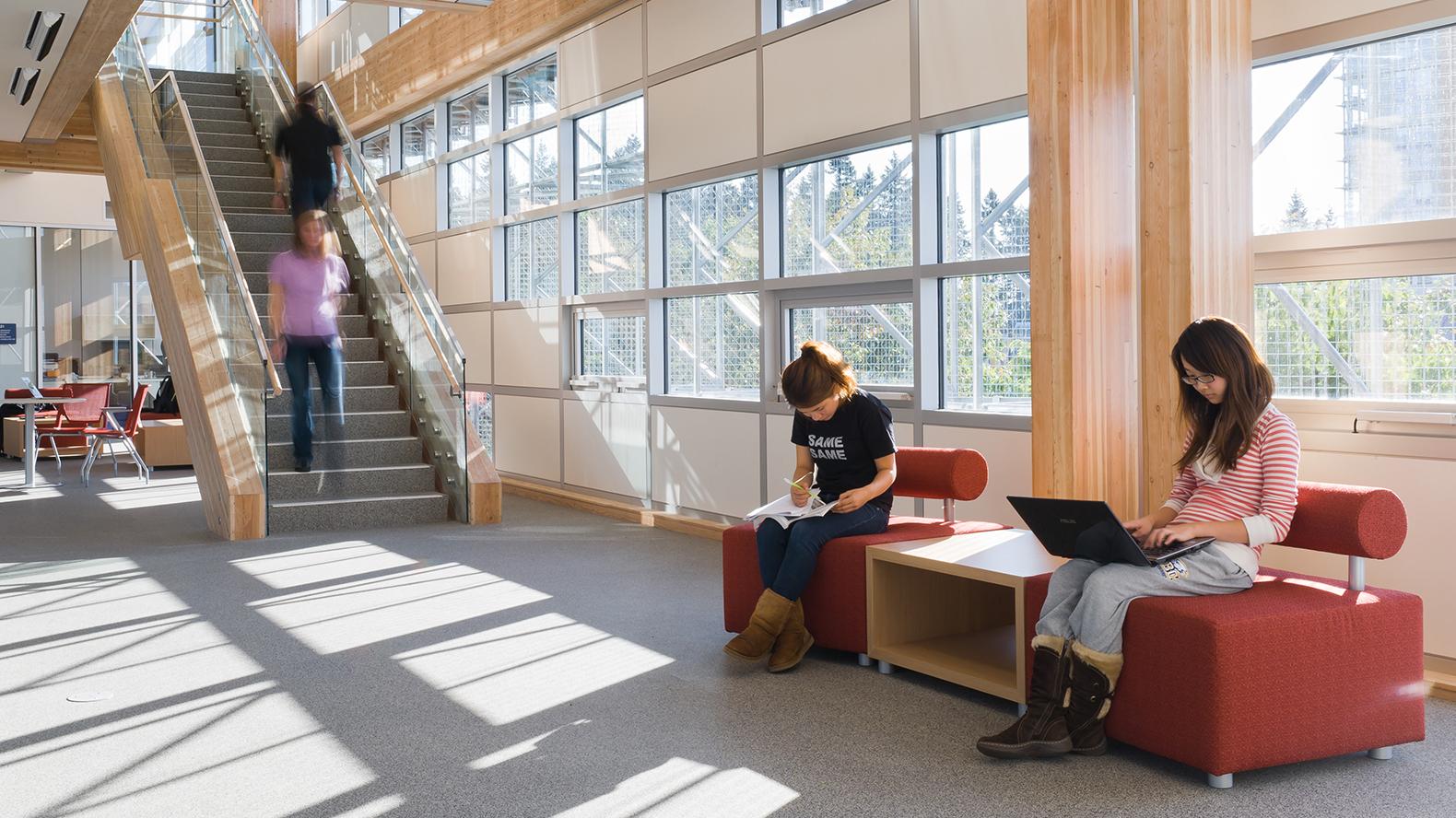 Tuesday, August 9, 2022 - 17:08
Join the Sustainability Hub, Climate Hub, or Campus + Community Planning through UBC's Work Learn program. From addressing the climate emergency to supporting research and knowledge mobilization, we have plenty of opportunities for you to integrate sustainability into your work.

Sustainability Hub
Communications + Engagement
Develop content (stories, photos, videos, graphics, etc.) for a range of channels including website, social media (Instagram, Facebook, Twitter, YouTube), digital signage, and print materials in support of sustainability initiatives, events, programs and student leadership opportunities.
Teaching and Learning
Contribute to a range of activities, including uploading final reports to the project library, supporting the recruitment process, coordinating meetings, updating the program database, preparing invoices and contracts, assisting with the program evaluation surveys, and other related duties.
Support the launch of our new student-focused Catalyst Program, help facilitate the Student Sustainability Council, and help us grow our Faculty engagement through innovative activities. You will learn and apply skills in participant recruitment, meeting facilitation, event design and management, database maintenance and expansion, project documentation, and program assessment and reporting. This is a unique opportunity to engage with sustainability through both the lenses of students and faculty at UBC.
Support research on the impact of the Sustainability Scholars Program and write case studies based on this research, including a review of projects posted on the Scholars Project Library and generating a set of case studies and narrative pieces to support knowledge dissemination about the impact of work produced by Scholars over the past 12 years.
Urban Innovation Research
WL W22 Urban Innovation Graphic Design Assistant
Support the design and development of graphic images and other visual content for knowledge dissemination and outreach materials developed from diverse research programs, in particular the Vienna House project—an innovative mid-rise, affordable, high-performance multi-unit residential currently under development. Collaborate with our team as well as other UBC researchers and external project partners.
WL W22 CIRS Water Research Assistant
Support the development of educational and outreach materials around building-scale water systems at the UBC campus. These materials will showcase the transformation of the CIRS building-scale wastewater treatment facility into a research and teaching lab. Collaborate with our team as well as other UBC operational staff and researchers.
WL W22 USI Embodied Carbon Research Assistant
Assist staff with Life Cycle Assessment (LCA) and benchmarking studies and promote sustainable low carbon buildings in BC. Working with a team of researchers from UBC and external partner organizations, you will be engaged in research activities that explore the use of whole-building LCA methodologies and tools to measure, report, benchmark, and reduce embodied carbon in buildings.
Climate Hub
Support the work of the Climate Hub and foster cross-disciplinary collaboration on expanding and connecting climate content and knowledge with UBC courses, working with students and faculty to help integrate climate justice into course themes, research, and teaching across the UBC campus.
Support the Climate Justice Research Collaborative (CJRC) program, while working closely with UBC Climate Hub's Project Administrator and community partners to implement workshops, learning opportunities, and student-directed climate justice research-focused programming for the 2022/2033 CJRC cohort.
Oversee the continued creation and publication of a UBC climate, environment, and sustainability asset map, providing an interactive guide to people, projects, and initiatives across campus engaged in research and action to address climate change. This is an exciting new position with the Centre for Climate Justice and Climate Hub at UBC.
Campus + Community Planning
Support Campus & Community Planning's broad Climate Action Plan 2030 engagement portfolio and Workplace Sustainability Program portfolio, including the development of UBC's new Sustainable Campus Program for Offices and Laboratories, and the Sustainability Coordinator employee sustainability champion program.
Strengthen sustainable research practices and directly support UBC's Zero Waste and Climate Action Plan 2030 targets. The Green Labs Program Assistant will support investigation of laboratory waste streams, implementation of specialized recycling and resource conservation initiatives, and development of engagement strategies and materials.
Lead and support various engagement initiatives focused on Climate-Friendly Food Systems and intersectional areas related to UBC's Climate Action Plan 2030 (CAP 2030) and emerging circular economy work managed by the UBC's SEEDS (Social Ecological Economic Development Studies) Sustainability Program in the Sustainability & Engineering department.