Fri, January 11, 2019 10:00 AM - Sun, April 7, 2019, 5:00 PM UBC Point Grey Campus.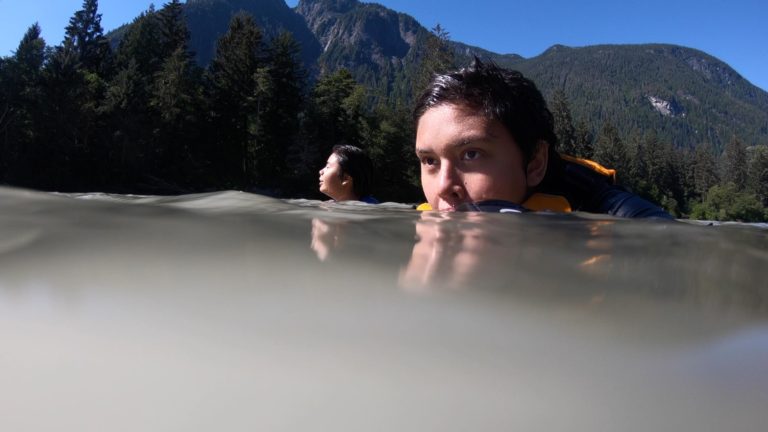 Hexsa'am: To Be Here Always 
January 11-April 7, 2019
Opening Reception: Thursday, January 10 from 6 to 9 pm
GALLERY HOURS: Tuesday to Friday, 10am-5pm; Saturday and Sunday, noon-5pm; closed Mondays and Holidays
Working together at Kingcome Inlet in Summer 2018, Marianne Nicolson and Althea Thauberger with Siku Allooloo, Scott Benesiinaabandan, Darryll Dawson Jr., Jaymyn La Vallee, Diane Roberts, Sara Siestreem, Juliana Speier, Nabidu Taylor, Kamala Todd, William Wasden Jr., Tania Willard and Lindsey Willie used film, video, social media, weaving, animation, drawing, language and song to address the urgent threats to the land and water. A manifestation of the relationships formed between the participants over this past year, this exhibition is based on sharing knowledges and respectful collaboration. Simultaneously research, material, media, testimony and ceremony, Hexsa'am: To Be Here Always challenges the western concept that the power of art and culture are limited to the symbolic or metaphoric, and that the practices of First Peoples are simply part of a past heritage.
For more information, visit belkin.ubc.ca or contact: Jana Tyner, tel: 604-822-1389, jana.tyner@ubc.ca