Mushroom furniture has come to campus. It is made from mushroom roots and sawdust, and is grown in a mould to create a high performance and sustainable material.
This innovation was developed by UBC faculty, students and staff, in collaboration with Emily Carr University of Art and Design. It is a new fabrication process that enables larger structures to be grown than were previously possible, giving it the potential to replace engineered woods and other structural materials.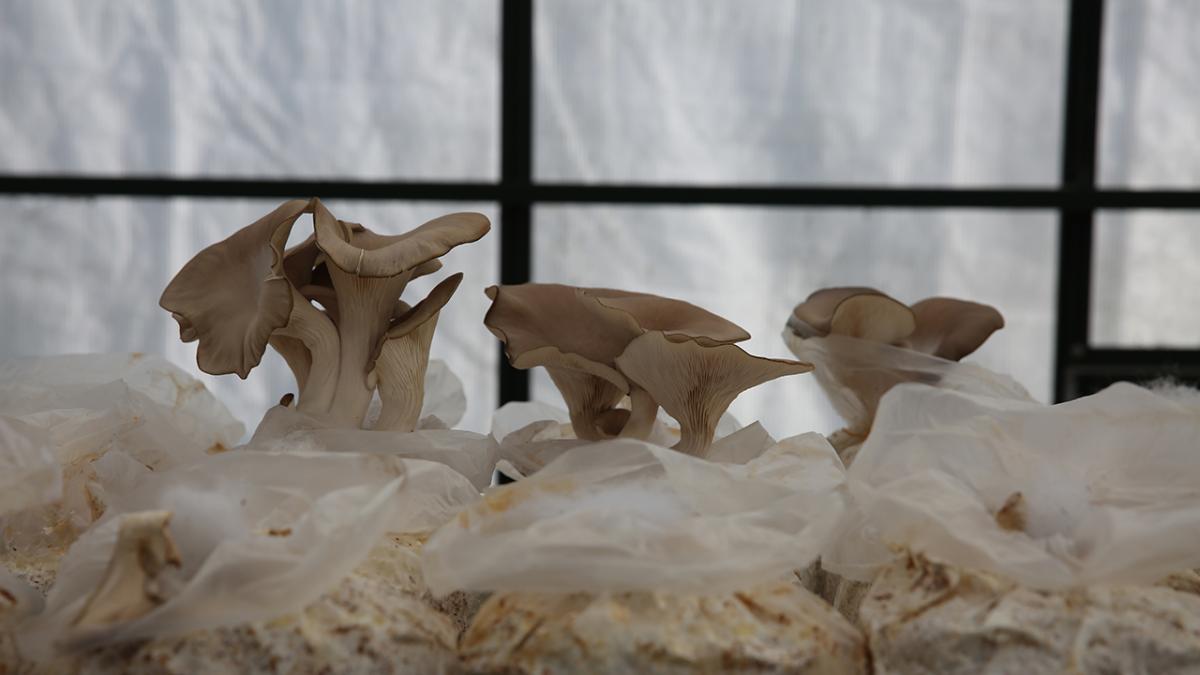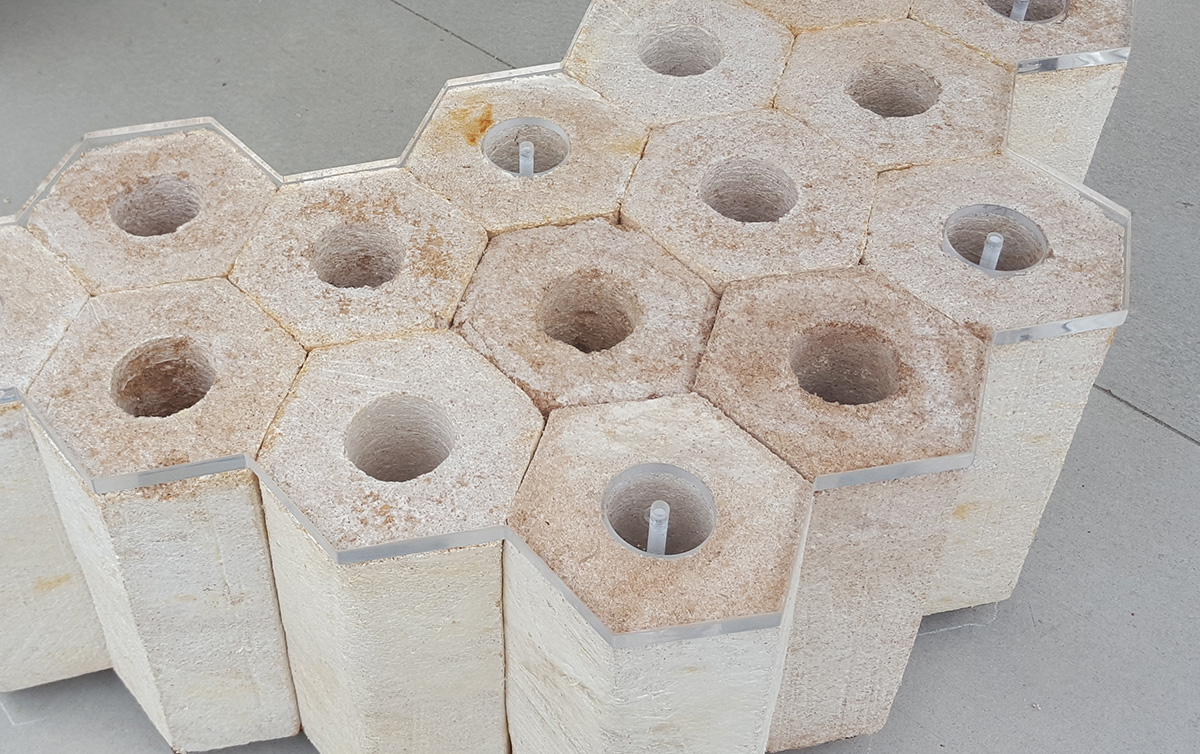 Professor Joe Dahmen, along with Professor Amer Frid-Jimenez from Emily Carr University of Art and Design, have been working with students and staff at UBC to create the furniture as a UBC SEEDS Project.
UBC's SEEDS Sustainability Program advances campus sustainability by creating partnerships between students, faculty and staff that deliver innovative and impactful research projects. The SEEDS (Social Ecological Economic Development Studies) Sustainability Program helps the university achieve its environmental and social sustainability goals by leveraging these partnerships to identify and explore more sustainable policies and operations through student-led research. Since 2001, SEEDS projects have been integrated into over 180 courses, resulting in over 1100 innovative and high impact project reports published online, with over 6000 student, faculty and staff participants.
Come see what it's like to sit on a bench that was grown. The furniture is located outside the UBC Bookstore in the Raymond and Money M.C. Lee Square.
Project sponsors
UBC Centennial Initiatives Fund
UBC SEEDS (Social Ecological Economic Development Studies) Sustainability Program
UBC Campus and Community Planning
Peter Wall Institute for Advanced Studies
UBC Alma Mater Society
UBC School of Architecture & Landscape Architecture
Emily Carr University Studio for Extensive Aesthetics
The Mushroom Man